Hope Shines: Light The Night Walk

Hope Shines: Light The Night Walk
Hope Shines for lives touched by cancer. The Albuquerque community comes together to take part in the Light The Night Walk. This year's walk takes place on Saturday, November 4th at the Civic Plaza. Albuquerque ShutterBooth joins Albuquerque in the fight against cancer!Â
What Is Light The Night?
Light The Night is headed by the Leukemia & Lymphoma Society. Their mission: to bring hope. When people hear the word cancer, they lose hope. Light the Night works to restore the hope. They host a series of fundraising events to help fund research and find a cure! In addition, Light The Night celebrates life. They do this by honoring the lives of those who are battling cancer as well as those who lost the fight.Â
Most importantly, a little rain won't dampen their spirits. This event happens come rain or shine and acts as a true symbol of hope where it's needed most, in the darkness.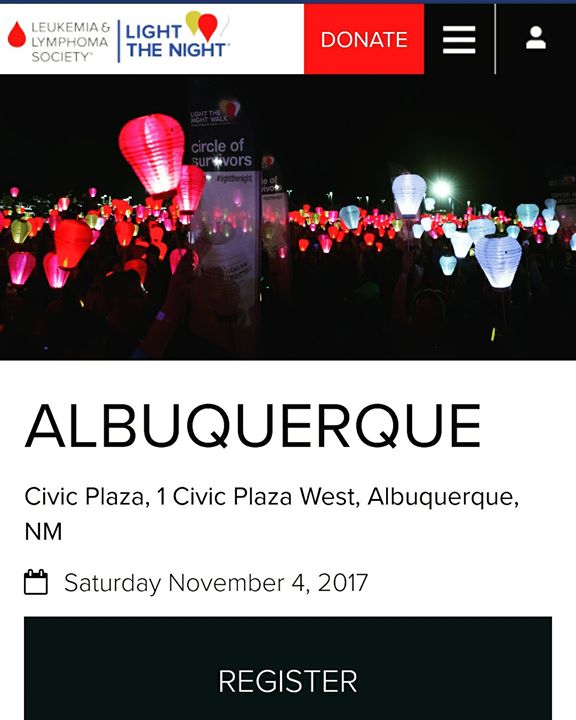 Albuquerque Lights The Night
The people of Albuquerque unite in a little over a mile walk for cancer this November raising $110,000. Light The Night commences at 6 p.m., following a heartwarming ceremony at 4. The walk continues on through the night until roughly 8 p.m., painting the sunset with a soft glow that carries on into the night. Albuquerque glows with red, white, and gold lights. The red lanterns held by supporters, white by cancer survivors themselves, and the gold by those walking in memory of loved ones.